Logan Medical Clinic
214 West Main Street in Logan, Kansas
785-689-7464
Logan Medical Clinic is a community-owned rural health care facility.  Logan Clinic is dedicated to providing quality, cost-effective medical care to the members of this community.  The Logan Clinic has been providing medical care to the entire family for more than 20 years.  We hope that our relationship with you is defined by your experience with us, how well we listen to you, how clearly we answer your questions, and mostly, how we care for you.  Patient satisfaction is our number one goal.
HOURS
Monday – Thursday: 8 AM to Noon and 1 PM to 5 PM
Friday: 8 AM to Noon
Appointments available 9 AM to Noon and 1 PM to 4:30 PM
PROVIDERS
Monday: Rotating M.D. or D.O. from Norton County Hospital
Tuesday, Wednesday, and Friday: Jennifer Taylor, P.A-C
Thursday: Kristin Vogel, P.A-C
The Clinic will be staffed every weekday, but the medical provider is subject to change.
ON-CALL & EMERGENCIES
After Hours: 785-877-3351 (Norton County Hospital)
Contact the Norton County Hospital who will, in turn, page the on-call provider.
During Clinic Hours:  785-689-7464 (Logan Medical Clinic)
Contact the Logan Medical Clinic hours, our nursing staff will assess your needs and promptly work you into the schedule.
ADDITIONAL SERVICES
(Provided by Norton County Hospital)
General Surgery
Orthopedic Surgery
OB / Gynecologic Surgery
Diagnostic Imaging
Emergency Services
Pediatric and Newborn Care
Acute/Chronic Illness
Well-Child/KAN B Healthy Assessments
Physical Exams, Drug Screens
EKG and Laboratory
DOT Physicals
Laboratory
Physical, Occupational and Speech Therapy
Physical Capacity Profiling
Outpatient specialists visiting monthly: cardiology, dermatology, OB/Gynecology, orthopedic, pulmonology, urology
---
Logan Manor Community Health Services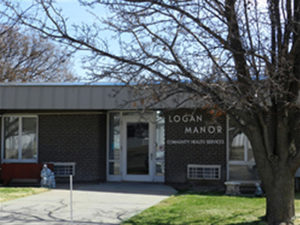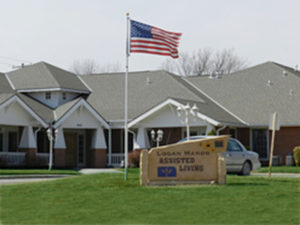 108 South Adams
PO Box 308
Logan, KS  67646
Phone: (785) 689-4201
Assisted Living: (785) 689-4227
loganmanorcare.com
Approved for Medicaid
Logan Manor Community Health Services has proudly been serving the citizens of this area for over 40 years providing compassionate and personal skilled care 24 hours a day. We specialize in providing rehabilitation services onsite to help our residents regain their independence and return to their homes. "Caring from the Heart" is our pledge and promise. Our mission is to enhance the lives of those we serve by providing quality care with respect, dignity, and kindness.
---
Regional Healthcare
Phillips County Health Systems (PCHS)
1150 State Street, PO Box 607
Phillipsburg, KS  67661
785-543-5226
www.phillipshospital.org
Norton County Hospital (NCH)
102 E. Holme
Norton, KS  67654
785-877-3351
www.ntcohosp.com